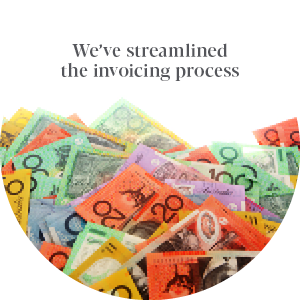 We've streamlined the invoicing process
From May you will start to notice changes to the Yodal invoicing system. The changes are in the process used by advisors and lawyers when submitting invoices for payment. These changes will occur automatically so there is nothing required by you.
The current email invoice process will be removed and all invoicing will be managed within Yodal.
When a matter is complete and ready for payment, the 'matters' will move to an Invoicing Matters list in your instance. When you select an invoice for payment, a payment modal will be displayed with the 'matter' number, client details and invoice amount pre- populated ensuring greater accuracy and efficiency of the invoicing process.
All you need to do is to attach (via a drag and drop) the relevant invoice and press submit. The invoice and matter details will be sent to Yodal for processing. The status of that invoice and payment will be updated in the 'Invoicing matter list' allowing you to track payment status.
The changes to invoicing from May will mean that the entire invoicing process resides inside the Yodal solution. It also reduces the work required in submitting invoices and getting paid.
We encourage you to pass these details onto others in your practice who are involved in Yodal, especially if they have responsibility for the invoicing.
If you or a member of your team have any questions regarding the changes to invoicing, please contact a member of the Yodal support team on 1300 864 608